Self-Assessment
Important Links
Write Your Own Outline
Survival Scriptures
E-mail Us
12 Step Christ-centered Program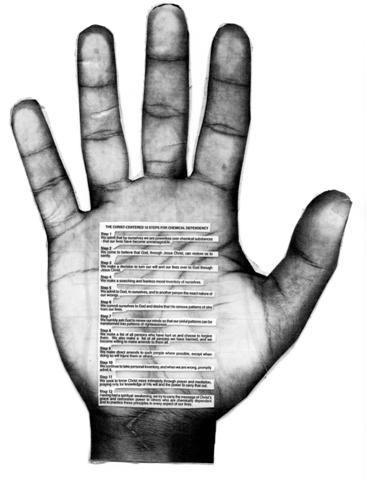 Clink on image
The intended purpose of this ministry and program is to offer spiritual guidance for individuals and their families who have been affected by adverse social conditions, to wit: alcohol, drug, chemical and substance abuse. Maybe you have tried other 12 Step programs but, have found that you need a closer relationship with God through Jesus Christ to help overcome your addiction. Each program step comes with key scriptures and stories that directly relate to issues which all addicts experience. Step workshops provide additional information that can help free the participants from the bondage of addiction. The program can be taught as a prevention to help participants avoid addiction's painful consequences.

Our target participants are anyone who has found traditional 12 Step program like Alcoholics Anonymous, Cocaine Anonymous and Narcotics Anonymous and other similar programs to be ineffective. Any one who maybe trying to help love ones who are going through substance abuse problems and also, looking for a way to help avoid the entanglement of addiction. Many support groups like Alcoholics Anonymous, Cocaine Anonymous and Narcotics Anonymous only emphasize staying clean and working the steps but does not fill the emptiness they may feel inside. This emptiness is a result of not having God in their life. This ministry and program is designed to help fill that void.
This website is being dedicated to my brother (Travis) who passed away on Memorial Day 2010. I'm sure he would be pleased to know that he will always be remembered as this website reaches out to find Jesus' lost sheep. May I find him safe in our master's arms on that glorious day.